Happy Sunday, it's a brand new week for us at
Our Beautiful World
! It's also Father's Day here in PR and the USA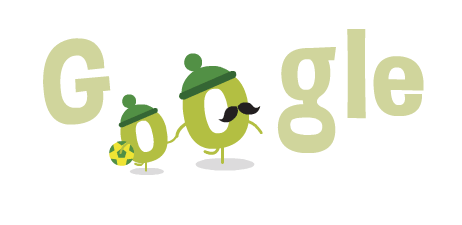 this is the so adorable Google image to celebrate the World Cup and Father's Day! they have been having the cuuutest images day by day!
This week Robyn chose the word Seashore as our prompt
this Instagram was taken at the South West point of the island a secluded and gorgeous beach near the
Cabo Rojo lighthouse. A Beautiful place, you can find high cliffs on the other side and I bet you it looks like a seashell from above because it is a cove!
And I had to share this night time shot of the Vieques island here in Puerto Rico as we have a bioluminiscent bay for your pleasure to see on a moonless night! As soon as the water moves it lights up!
And as you can see the sky is on fire as well when you take a trip to see this wonder they also tell you all the constellations in the sky because they are easily pinpointed!
Go and visit the teams pics so stunning you will love them! And do share with us your beautiful piece of the world