Happy Sunday!!!
We have a new prompt for you by Kirsty this week at
Our Beautiful World
and it is Mails! I wanted to find a pic of postage marked here in Puerto Rico, as being part of the US we use the US mail system to process our mail. And the US has been graced by some of our famous in their post stamps like this first day release of our poet Julia de Burgos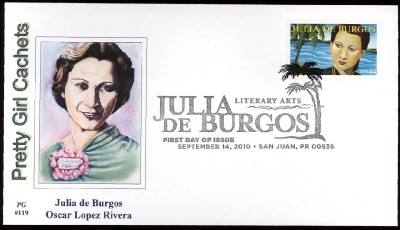 And remember on the texture post how I presented an image of the El Morro Fort in Old San Juan?
well it was graced with its own stamp too
Our Famous baseball player Roberto Clemente
And our flag with our uniquely San Pedrito
and here's my share today, the way my daily mail is gathered, you can notice the San Juan, Puerto Rico marks
And one of my new favorites, the Harry Potter collection!!!!
of course I have these as my new treasures!
I happen to love stamps, wherever they may come so I was truly happy with this weeks prompt
Specially because I will get to see some of yours around the world,
so please don't forget to share, I can't wait to see!!!!!
Milagros